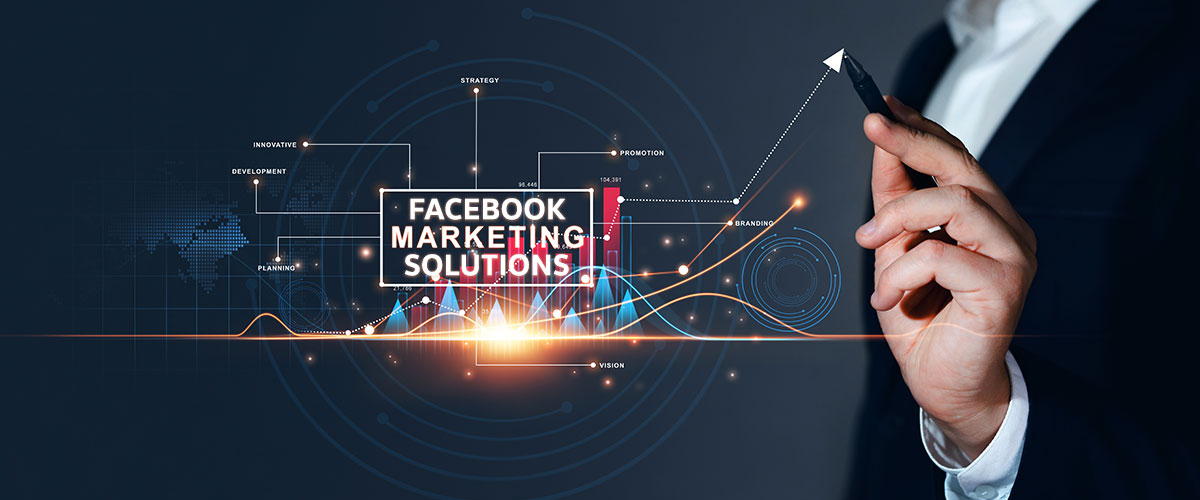 Facebook Marketing Solutions
Facebook 360
In order to amplify your digital presence, your Facebook page needs to be managed and optimised with your audience in mind. We understand that this takes time, resources and expertise, which is why we offer you our dedicated solution, Facebook 360.
Facebook 360 offers you three proactive posts on your page per week. Consistency is key when it comes to social media and these posts are carefully curated to improve brand awareness and drive engagement. We also implement advanced social listening. This allows us to monitor customer sentiment, manage brand reputation, and ensure all feedback is addressed efficiently and effectively.
Our social media specialists have a proven track record of running cost-effective PPC campaigns that provide a true return on investment. We're in the business of generating quality leads that make a difference to your bottom line.
Facebook Lead Ads
Facebook is indisputably the most popular social media network, which is why it makes sense to leverage this platform to your advantage. For any company, Facebook Lead Ads are the best way to market your business online.
With the ability to target specific individuals, your Lead Ads reach a highly relevant audience, presenting them with products/services that they are most likely to be interested in. The addition of forms lets companies gather important contact information. This means the leads can be followed up promptly and effectively.
Our dynamic marketing team is made up of individuals with the expertise and experience to have a positive impact on your company. They run advertising campaigns every single day and know what it takes to succeed online.